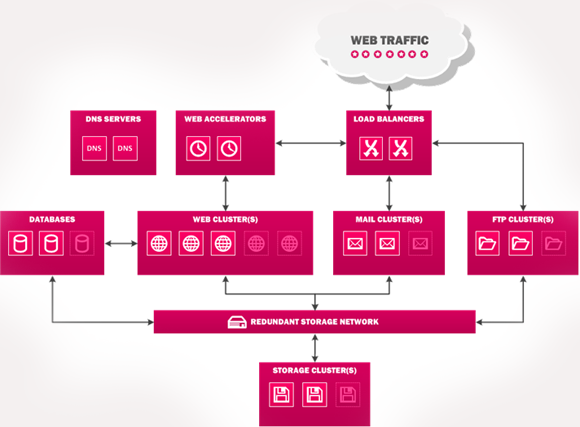 A possible setup with Atomia Cloud Hosting Platform
Atomia strives to provide the best and most profitable hosting experience on the market today. Fully automated processes (no more error prone manual handling!) and easy-to-use control panels is what we are known for, and yet we cannot stress enough the importance of a good IT infrastructure setup.
Read the top 4 reasons to cluster our shared hosting after the break!