Atomia's ABC of Hosting: Q-U
Welcome to the fifth part of our ABC of Hosting series, in which we take a quick look at some industry essentials. This time we focus on the letters Q to U.
Q is for Qemu
QEMU (short for Quick Emulator) is a free and open-source hosted hypervisor that performs hardware virtualization (not to be confused with hardware-assisted virtualization).
QEMU is a hosted virtual machine monitor: it emulates CPUs through dynamic binary translation and provides a set of device models, enabling it to run a variety of unmodified guest operating systems. It also can be used together with KVM in order to run virtual machines at near-native speed (requiring hardware virtualization extensions on x86 machines). QEMU can also do CPU emulation for user-level processes, allowing applications compiled for one architecture to run on another.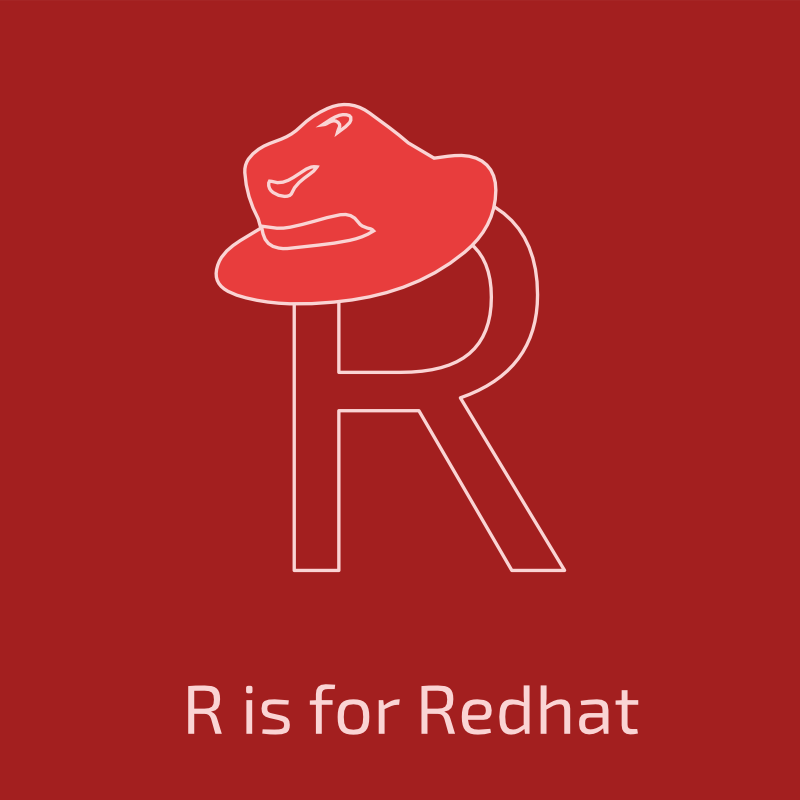 R is for Redhat
Red Hat Enterprise Linux (RHEL) is a Linux distribution developed by Red Hat and targeted toward the commercial market. Red Hat Enterprise Linux is released in server versions for x86, x86-64, Itanium, PowerPC and IBM System z, and desktop versions for x86 and x86-64. All of the Red Hat's official support and training, together with the Red Hat Certification Program, focuses on the Red Hat Enterprise Linux platform. Red Hat Enterprise Linux is often abbreviated to RHEL, although this is not an official designation.
Installing Atomia DNS master server on Redhat is super-easy.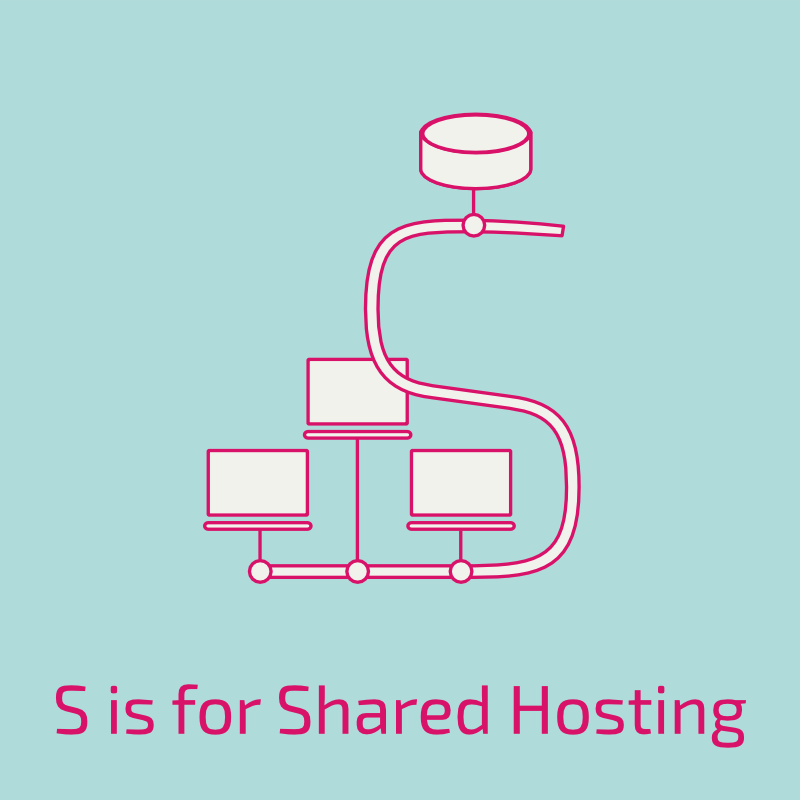 S is for Shared hosting
Ah… Shared hosting. Where to begin? 🙂
Shared web hosting service refers to a web hosting service where many websites reside on one web server connected to the Internet. This is generally the most economical option for hosting, as the overall cost of server maintenance is amortized over many customers.
The hosting service must include system administration since it is shared by many users; this is a benefit for users who do not want to deal with it, but a hindrance to power users who want more control. In general shared hosting will be inappropriate for users who require extensive software development outside what the hosting provider supports. Almost all applications intended to be on a standard web server work fine with a shared web hosting service. But on the other hand, shared hosting is cheaper than other types of hosting such as dedicated server hosting. Shared hosting usually has usage limits and hosting providers should have extensive reliability features in place. Shared hosting services typically offer basic web statistics support, email and web mail services, auto script installations, updated PHP and MySQL, basic after-sale technical support that is included with a monthly subscription. It also typically uses a web-based control panel system, such as cPanel, DirectAdmin, Plesk, InterWorx, H-Sphere. This is where Atomia shines: Atomia includes a hosting control panel with responsive design that works on mobiles, tablets, laptops and desktops and gives your customers everything they expect from modern shared hosting.
In shared hosting, the provider is generally responsible for managing servers, installing server software, security updates, technical support, and other aspects of the service. Most servers are based on the Linux operating system and LAMP (software bundle), which is driven by the reliability and security of open source software such as Linux and Apache (the 'L' and 'A' of LAMP). Atomia offers both Windows- and Linux-based shared hosting. Server-side facilities for either OS have similar functionality (for example: MySQL (database) and many server-side programming languages (such as the widely used PHP web programming language) under Linux, or the proprietary SQL Server (database) and ASP.NET programming language under Windows).
How do we do shared hosting in Atomia you might ask? Atomia makes it incredibly easy for you to sell shared hosting. Even now in 2017, this hosting model is still the bread and butter for a large part of the web hosting industry and great value for end users if done right — and we have made sure to do it right. Atomia gives you modern shared hosting at its best.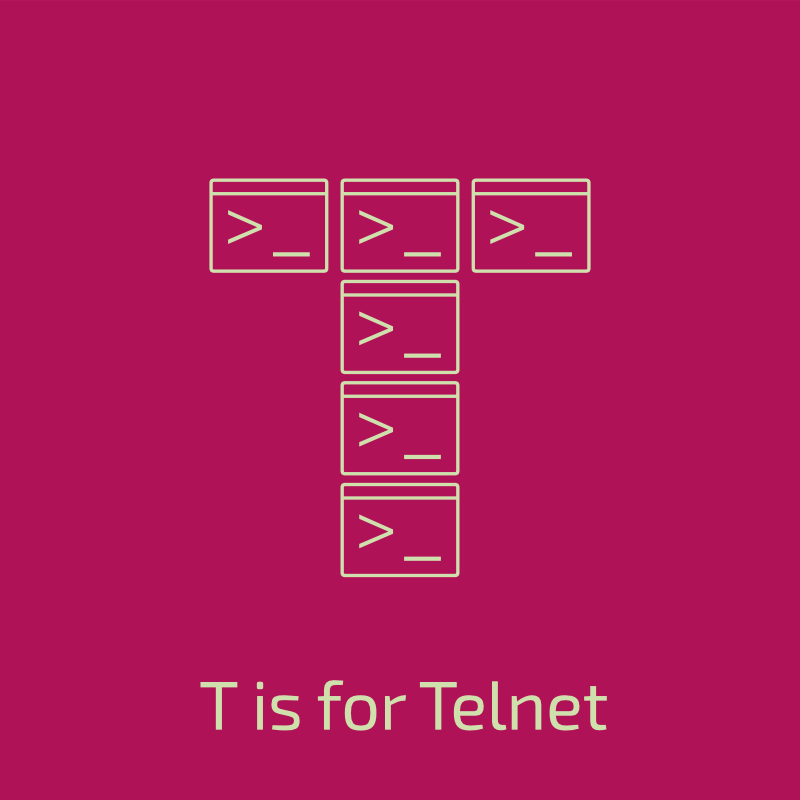 T is for Telnet
Telnet is a protocol used on the Internet or local area networks to provide a bidirectional interactive text-oriented communication facility using a virtual terminal connection. User data is interspersed in-band with Telnet control information in an 8-bit byte oriented data connection over the Transmission Control Protocol (TCP).
Historically, Telnet provided access to a command-line interface (usually, of an operating system) on a remote host, including most network equipment and operating systems with a configuration utility (including systems based on Windows NT). However, because of serious security concerns when using Telnet over an open network such as the Internet, its use for this purpose has waned significantly in favor of SSH.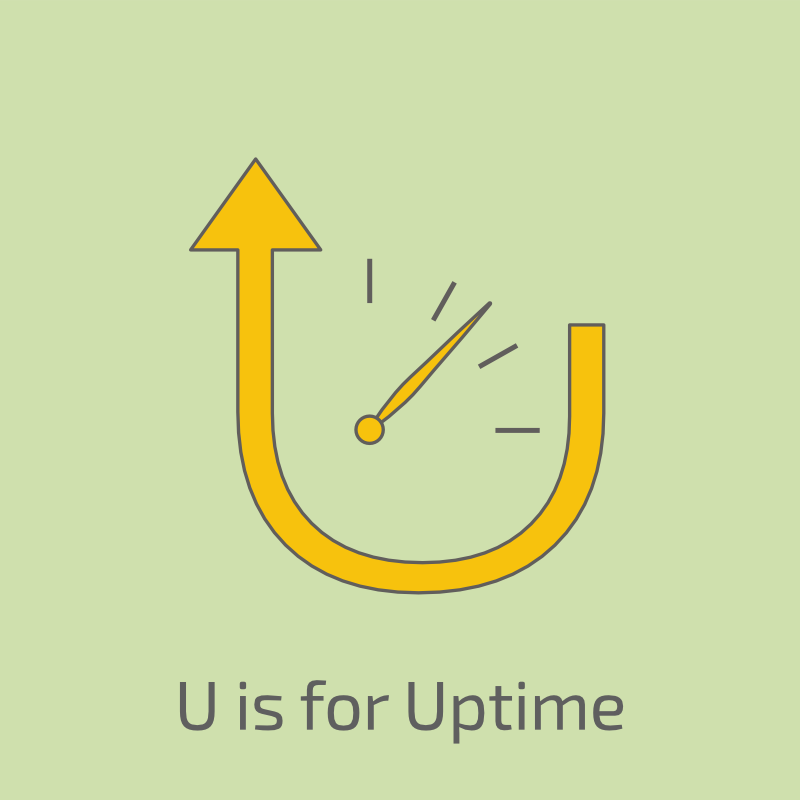 U is for Uptime
Uptime is a measure of the time a machine, typically a computer, has been working and available. Uptime is the opposite of downtime. It is often used as a measure of computer operating system reliability or stability, in that this time represents the time a computer can be left unattended without crashing, or needing to be rebooted for administrative or maintenance purposes. Conversely, long uptime may indicate negligence, because some critical updates can require reboots on some platforms.
Want to read more? Here is the rest of Atomia's ABC of Hosting posts.