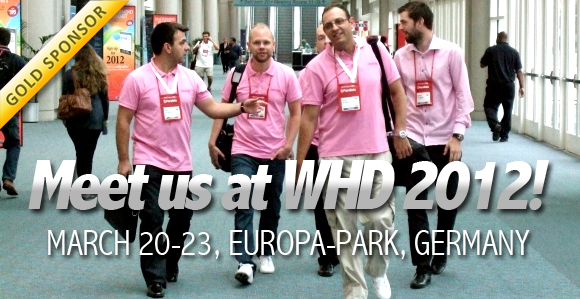 On Thursday the 22nd of March, Jimmy Bergman, our Lead Developer and System Architect, will enter the main stage at WHD.global to talk about our experiences from a large scale DNSSEC deployment.
Don't miss this opportunity to listen to one of the most respected Domain & DNS specialist from Sweden and learn more about DNSSEC automation/deployment.
Atomia will also have a team of hosting automation experts in place to talk about Atomia Hosting Automation Platform. If you want to know more about our products or discuss hosting automation in general, don't hesitate to contact us in advance and book a meeting.
How to spot the Atomia crew among thousands of visitors? Just look for the pink shirts!