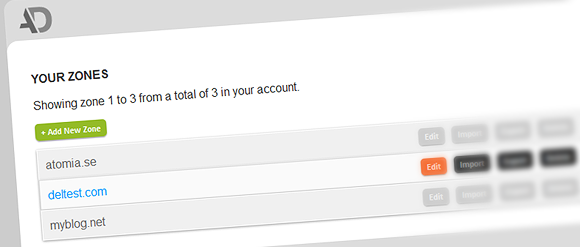 Atomia DNS Web App
A few weeks back, we built a simple Web App to accompany Atomia DNS. It is build in Node.js and Jade (Node Template Engine).
The Web App is in an early development phase, still, it gets the job done! Check out the screen shots of the current functionality:
Visit atomiadns.com for more information on the product, how to get it and how to contribute! Source code is available on GitHub.