Blog
As we closed the most successful year in our companies history, we also welcomed some new additions to the Atomia team. They all started at the same time so we thought it appropriate to put them all in the same post.


The European hosting provider Active 24, with HQ in Norway, has chosen Atomia to build their hosting, domain and DNS platform.
With the help of Atomia, Active 24 will be offering its customers improved performance and reliability with a focus on end user friendliness. The new products will be available in Norway, UK, Sweden, Germany, Denmark, Netherlands and Spain.

We are happy to announce that the Austrian hosting company EDIS will join the Atomia family. Located in the beautiful city of Graz, EDIS is one of the largest hosting companies in the country. Their servers have local presence around the world with more than 25 000 clients.

We have the pleasure to welcome Hannes Sörman as digital communicator at Atomia.
Do you have a passion for social media and technology and like to express yourself? Atomia is currently looking for a social media communicator that will be responsible for writing interesting articles for this blog, representing Atomia on Facebook and Twitter and creating other web content such as videos, text and sound. We are located [...]
@stefanmo created this really awesome video to showcase Atomia DNS. Have a look at it!
For more info one Atomia DNS visit the website.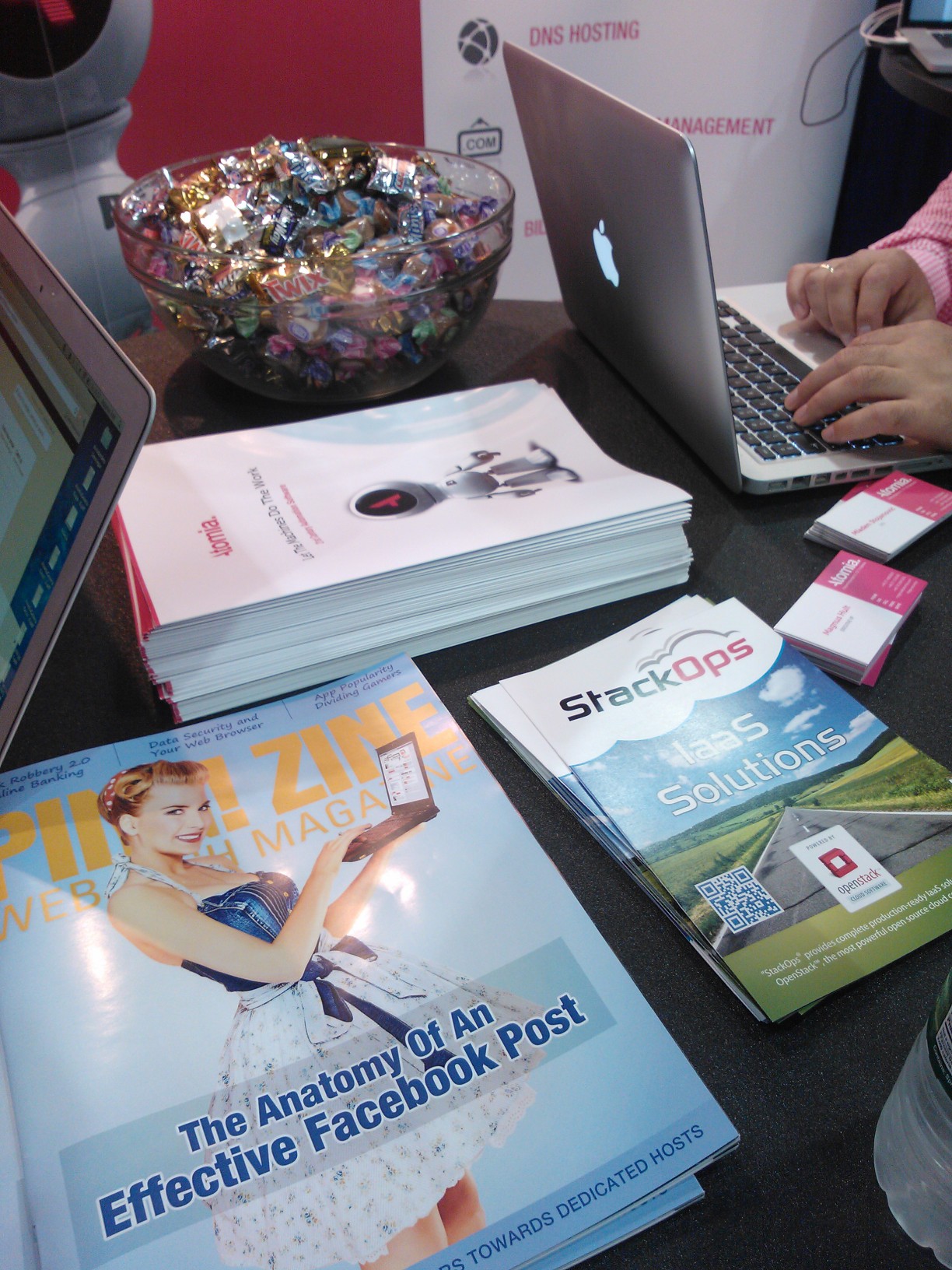 So the pink dudes have completed yet another journey to the USA and one more HostingCon.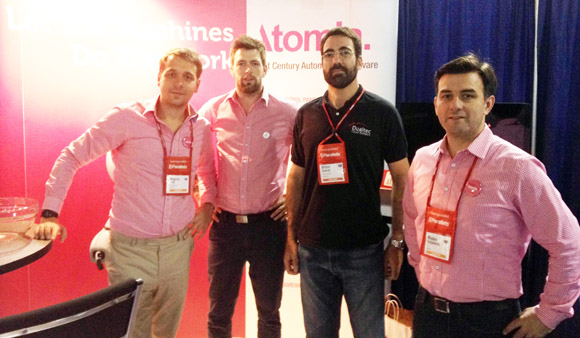 We arrived to Boston yesterday evening after a pleasant flight (no irony), even the food was more than acceptable.
On American soil, we quickly headed to the official HostingCon hotel and more or less went directly to bed. Thanks to the jetlag there was no risk of oversleeping, we actually got up around 5…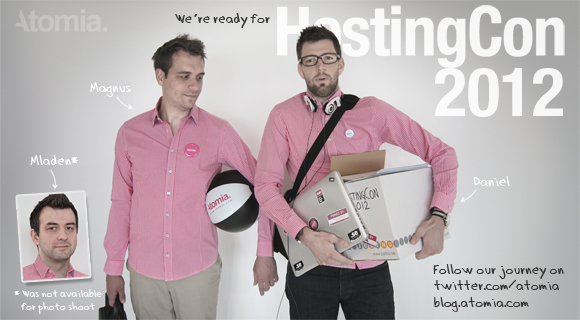 HostingCon 2012 is just around the corner and we are ready to go!
Follow our journey on twitter http://twitter.com/atomia or our blog http://blog.atomia.com. If you are attending this year's event, make sure to come to booth #632 and say hi. As always, our crew will be easily spotted – wearing pink shirts.
We are really looking forward to meet with the hosting industry!
Read more to find out what's in the geek's pack list…
So we made some awesome material for our trip to HostingCon next week. Further more we have managed to secure some carpets and a table for our booth. We are really looking forward to spending some time with the hosting industry. Make sure to check out our brochure.
Hopefully we will meet in Boston, MA.