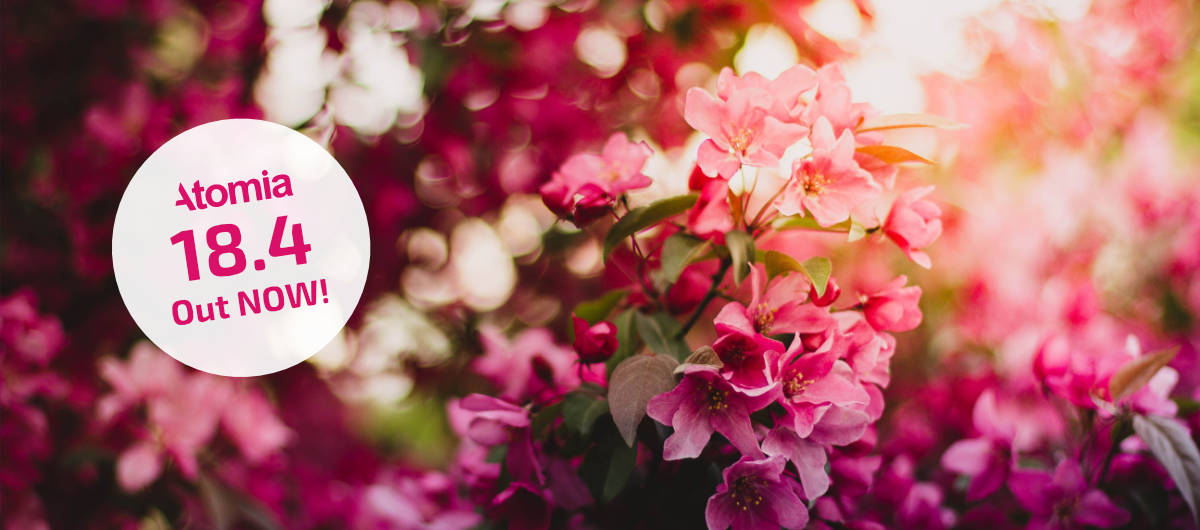 Another spring, another release
The sun has returned and we thought we should celebrated by wrapping our latest features in the nicest gift paper we can find and sending to you all. We are excited to announce Atomia 18.4. Since we last released we have of course continued our work under our new release strategy. This means that you have already received hundreds of fixes, bug corrections and improvements. So these excellent features are mostly icing on the cake. This time around a lot of the focus is of course on GDPR, but we have managed more than that :).
Microsoft Azure expansion. Atomia already supports selling VPS´s based on Azure. With 18.4 we expand these capabilities enabling you to provision, meter and bill whole environments on Azure. Check Azure integration article on learn.atomia.com for more details.
GDPR features. 18.4 comes with the features you need to be compliant. Our work will continue to make it as easy as possible to comply with or exceed the requirements of GDPR.
Microsoft Office 365 support. Out of the box support for Office 365. Package, provision and bill O365 with the products of your choice. To learn more, read Office 365 integration article.
Checkout our 18.4 page and technical release notes for the nitty gritty details and be sure to contact us at [email protected] for more information.