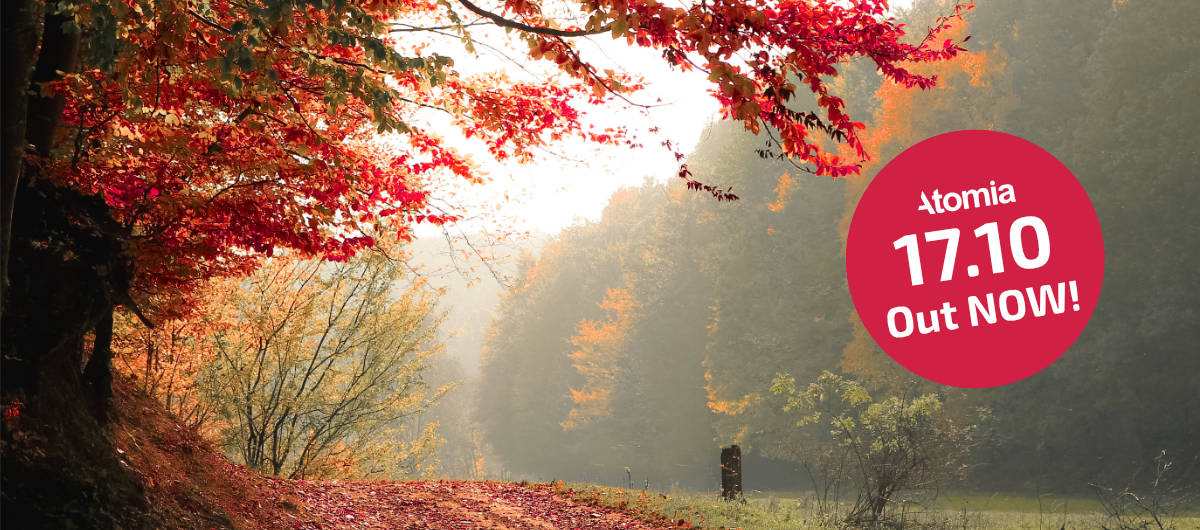 Introducing Atomia 17.10
We are thrilled to announce our latest release, Atomia 17.10. This is our most powerful and comprehensive release to date, it comes packed with improvements that will make your service provider business run smoother and faster than ever before.
We have not only been working really hard to bring you the best we have to offer, we have also been planning for the future. Todays release is the start of a journey that build a new Atomia experience for you and your customers over the coming years and months.
17.10 release highlights
Elevated security and control. With Atomia 17.10 you have more control over your users and access levels than in any previous version.
Future proofing with speed boost. Performance is a key part in this and with 17.10 you will feel the difference.
More language support for borderless growth. Support for multiple markets and languages has been expanded to more parts of our platform such as custom customer messages.
Moving self-service forward and expanding its reach. With 17.10 we have added support for new databases, improved SSL management and over-hauled the one-click installer experience.
Visit our 17.10 page or checkout technical release notes for the details and be sure to contact us at [email protected] for more information.