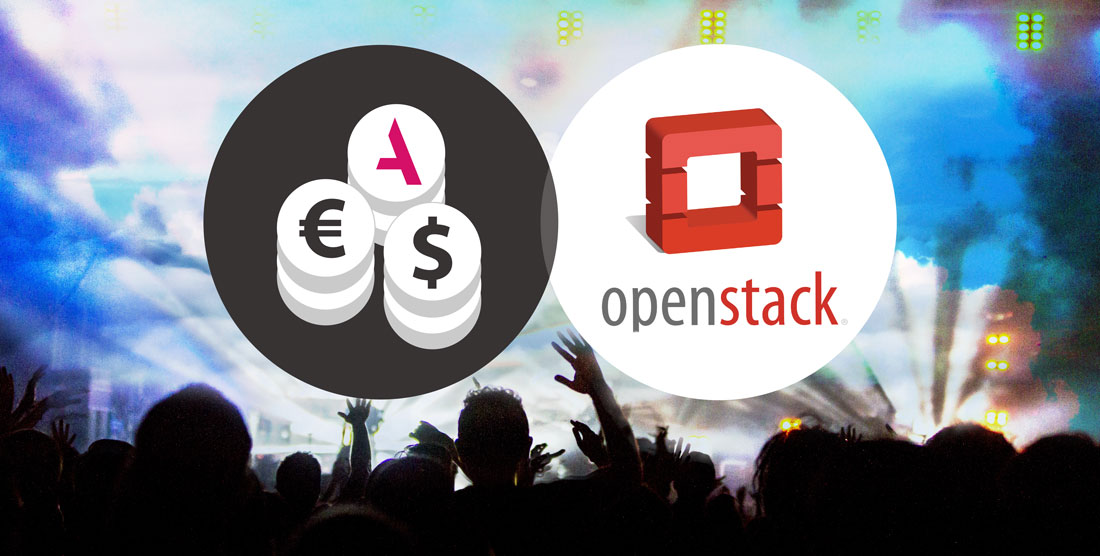 A billing system for OpenStack
If you've looked at OpenStack, you're probably in love with the power it gives you for creating both private and public clouds. However, if you want to run a business you also need an easy way to sell those cloud services to end users; OpenStack doesn't include a billing system. This is where Atomia comes in.
Atomia is a complete software solution for almost any kind of hosting business. Our cloud solution is based on OpenStack, and we include a very flexible billing system with excellent OpenStack integration. With our software, selling services based on OpenStack becomes super simple.
How does it work?
Basically, you have your Atomia installation alongside your OpenStack cloud. Atomia's billing system then plugs right into your OpenStack installation. You can sell metered or subscription-based services, anything you like.
All of this is on your own servers and infrastructure, so you have full control.
We love OpenStack, our customers love OpenStack, and we always make sure to support the latest version. Cloud hosting software is such an integral part of what we are offering that we even have a dedicated site for it that you may want to check out: Atomia.cloud.
And you get much more than just billing
With Atomia, administration also becomes easier. You get customer management and automated provisioning features as part of the package, all accessible via our handy administrator control panel.
As for control panels for your end users, one option is to use Atomia's fully customizable hosting control panel. It includes support for things such as virtual machines and block storage — and as a bonus also lets you offer domain names and traditional shared hosting services (if you want). Another option is to give your customers direct access to OpenStack's own dashboard.
Oh, and you get a super-flexible storefront you can use, too!
We have strived from the beginning to make Atomia a flexible, complete solution for running a hosting company and selling services, be it traditional shared hosting, domain reselling, or cloud hosting.
Please don't hesitate to contact us if you want to learn more.