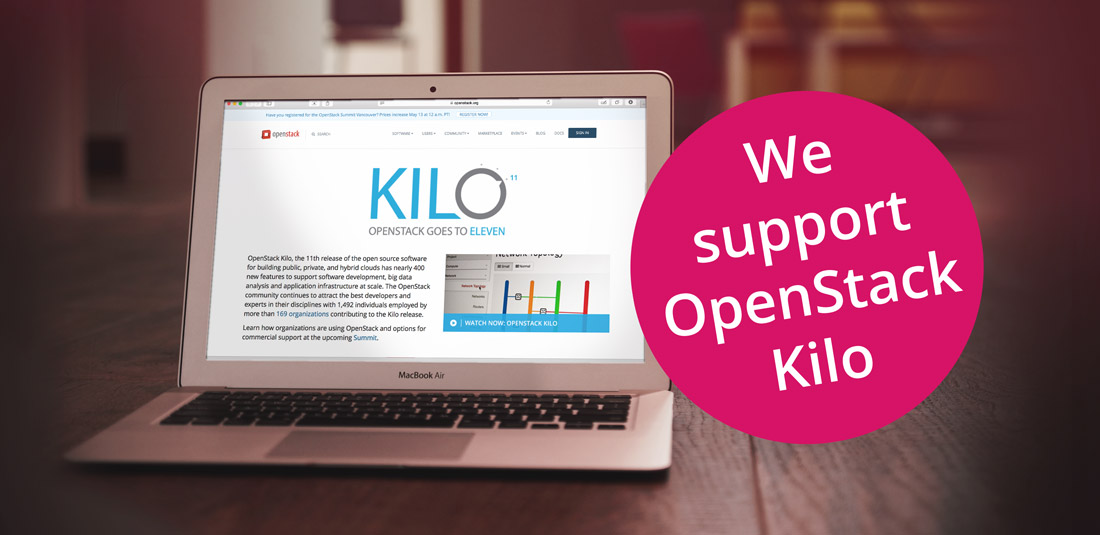 Atomia officially supports OpenStack Kilo
OpenStack Kilo is the 11th release of OpenStack, the powerful open source cloud software that we leverage for Atomia's cloud hosting features. Among other things, our software platform adds billing and hosting automation to OpenStack, making it possible to effectively sell OpenStack-based public cloud services such as VPS and online storage.
We're huge fans of OpenStack and have made sure that we support the Kilo release from day one. OpenStack just keeps getting better and better, supported by a large community of skilled developers and actively contributing companies.
If you're a hosting business and have yet to check out OpenStack, we recommend you do so now. OpenStack Kilo is a significant jump in terms of functionality and features. The project has an enormous amount of momentum and is showing no sign of slowing down.
We also continue to work on our own OpenStack-based cloud hosting features. What we have now is nice, but just wait until the next Atomia release in September…