Q&A with Igor Seletskiy, founder and CEO of CloudLinux
We recently added default support for CloudLinux to our hosting software and thought you might like to learn some more about the company behind it. Hence, this Q&A with Igor Seletskiy, the founder and CEO of CloudLinux. He's an industry insider, so we also asked him some more general questions to get his take on the state of the hosting industry.
A quick aside if you haven't heard about CloudLinux: The company was founded in 2009 and has established itself as a major player in the web hosting industry. Their primary product is a Linux distribution, CloudLinux OS, specifically designed to help shared hosting providers get more out of their servers and offer a more secure and stable environment for end users.
Now on to the Q&A with Igor Seletskiy…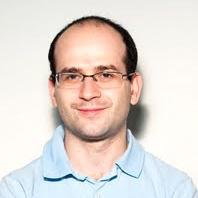 Q: What's your background (before CloudLinux)?
I've been working in the tech industry for more than 20 years; I've created two startups, one of which was successfully sold and the second one is CloudLinux where I'm CEO now.
Q: What led you to start CloudLinux?
CloudLinux was founded almost seven years ago. By then, I already had a startup experience in the hosting industry, and after selling my first company I worked for its buyer. As my employer shifted focus to a market segment I wasn't interested in I decided to start a new business to not get bored. I knew I wanted to do something with Linux. Not really a Linux distribution, nor Linux kernel at first. Yet, I was sure I wanted to do Linux software.
I started to speak to people, and the key conversation was with Serguei Beloussov (then Parallels CEO). After talking to him, I realized that I wanted to get back into the web hosting industry and do software for hosting providers. From experience and from speaking to experts in the field, I discovered a big issue that I wanted to solve — particularly the "bad neighbor" effect so prevalent in web hosting. I wanted to solve it right, and I knew a way to do it. Yet, there were potential technical difficulties in how to "ship" the solution, and I realized that I needed to do it as a fully blown Linux distribution. I thought I was crazy to even think of that. A new commercial Linux distribution — who needs that!? I started to talk to hosting providers and they all thought I was crazy as well. Why pay for a Linux distribution instead of using the free CentOS? The bad neighbor effect — yes, everyone has it, it is a problem — but it is part of doing business. No way such an idea would work. The more feedback I got, the more sure I became about the whole idea. Radical, hard to do from a technology perspective and solves a real need — what's not to like?
The final confirmation I got was from cPanel. I spoke with Aaron Phillips, who brought my idea to Nick Koston and other people within cPanel. I got an "interesting, but we are not interested" response. Yet, I got a very detailed message of why it would not work. I like detailed rejections. If someone took the time to come up with all the objections, and explain what is wrong with my proposal, it means that there is enough sense in it for them to take time and explore it. I went through their arguments and saw that I had responses for all of them. I started to work on my business plan and getting the team together the very next day.
Q: How large is the CloudLinux team today?
The CloudLinux team now includes more than 100 professionals from Eastern Europe and the USA. Our employees have a profound knowledge of hosting, kernel development and open source technologies and we give them really interesting and challenging work. One of the main principles that we value at CloudLinux is flexibility. It applies to our way of thinking, development process, communicating with the clients, and the working process itself. All CloudLinux employees are working remotely without being tied to the office. It allows every employee to fully realize his or her ideas and ambitions, as well as comfortably combine work with their usual lifestyle.
Q: How does CloudLinux OS help hosting providers?
I see CloudLinux's mission as making Linux secure, stable, and profitable both for the hosters and for the end users. We are trying to make all of our products and services as useful for the customers as they can be.
Our flagship product, CloudLinux OS, runs on more than 30,000 production servers today, and is recognized as the best OS for security and efficiency in a shared hosting environment. We have a very devoted and outspoken customer base, and we are very proud of it!
Our fastest-growing product, KernelCare, provides automated kernel security updates without reboots for most popular Linux distributions — it is very useful for hosters as well.
Our newest product, KuberDock, is a platform based on Kubernetes and Docker containers that lets hosting providers extend their shared hosting environment with software that was previously "unhostable" on shared servers. It allows them to choose from thousands of "dockerized" applications and offer them to customers within hours.
Q: What are your thoughts on the hosting industry now versus when CloudLinux started in 2009?
The industry has matured, and the consolidation in established markets is going fast. In the developing world, however, things are just starting to heat up and get interesting. A lot of emphasis these days has shifted to security — as it seems to have become the number one problem for keeping sites up and running.
Additionally, pressure from giants like AWS, Azure, and the likes, is making many hosts rethink their expansions towards data center and infrastructure, and concentrate on differentiating themselves with the offerings and services they provide.
Q: Are there any extra interesting hosting industry trends that you think hosting providers should keep an eye on?
The hype in Docker seems to have cooled off from a year ago, but I believe it is a temporary cool-off. We will see major pick up as more and more developers adopt microservices architecture and start packaging their apps as Docker containers. This is mostly about market education and maturity of the Docker toolchain.
We also see a lot of hosting providers offering better, more resource-rich hosting plans. We call this offering Elastic Sites — of course, we decided to educate the market on this because CloudLinux is the OS that makes it possible. But since a huge number of hosts are using our OS it is quickly becoming a common practice. It allows hosts to allocate more resources to their customers instead of moving them to VPS, which is not at all what more than 60% of customers actually need. They just need more resources like CPU, connections, etc. We launched a new resource site recently, ElasticSites.com. We also included the new partner directory and received a lot of interest from hosts. Offering higher-end shared plans instead of VPS works for many — their customers are happier, they get more resources, and fewer complications.
Q: What's the BEST thing about the hosting industry?
The diversity is one of the most interesting and exciting aspects of the hosting market for me today. Seeing how companies can serve very different niches using a wide array of technologies is exciting.
Q: What's the WORST thing about the hosting industry?
The industry used to be at the forefront of changes related to the internet. Yet, it seems, lately, with 'Amazons' and SaaS 2.0, a lot of innovation is done outside the service provider industry.
Q: If you were to start a brand new web hosting service today, what would it be? What would you focus on?
I think traditional hosting is somewhat saturated, and unless you are in developing parts of the world, I wouldn't start with just plain vanilla shared nor VPS/Cloud offering. I would concentrate on newer developments, such as Docker, SaaS, PaaS and similar solutions.
A big thank you to Igor for taking the time to do this Q&A with us!