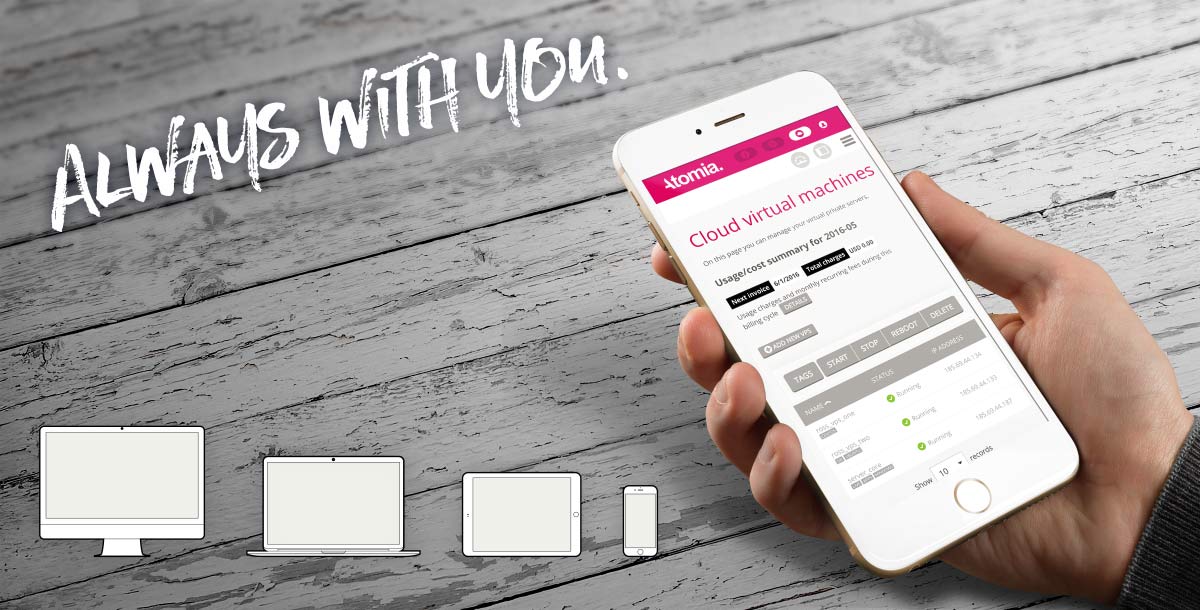 Hosting control panels can no longer ignore the mobile web
Today more than 40 percent of web access is done via mobile devices, and this is a growing trend. It shouldn't come as a surprise. Just think about how often you yourself access the web on your mobile device — and you're hardly alone. There were 2.6 billion smartphone subscriptions worldwide in 2015, and by now you can add a couple of hundred million to that number.
With internet access everywhere and a smartphone in every hand, being able to work on the go has not just become a possibility, it has become a requirement.
It's a trend that is impossible to ignore. The below chart shows global web usage share across device types based on data from Statcounter. See how fast mobile has risen over the past few years?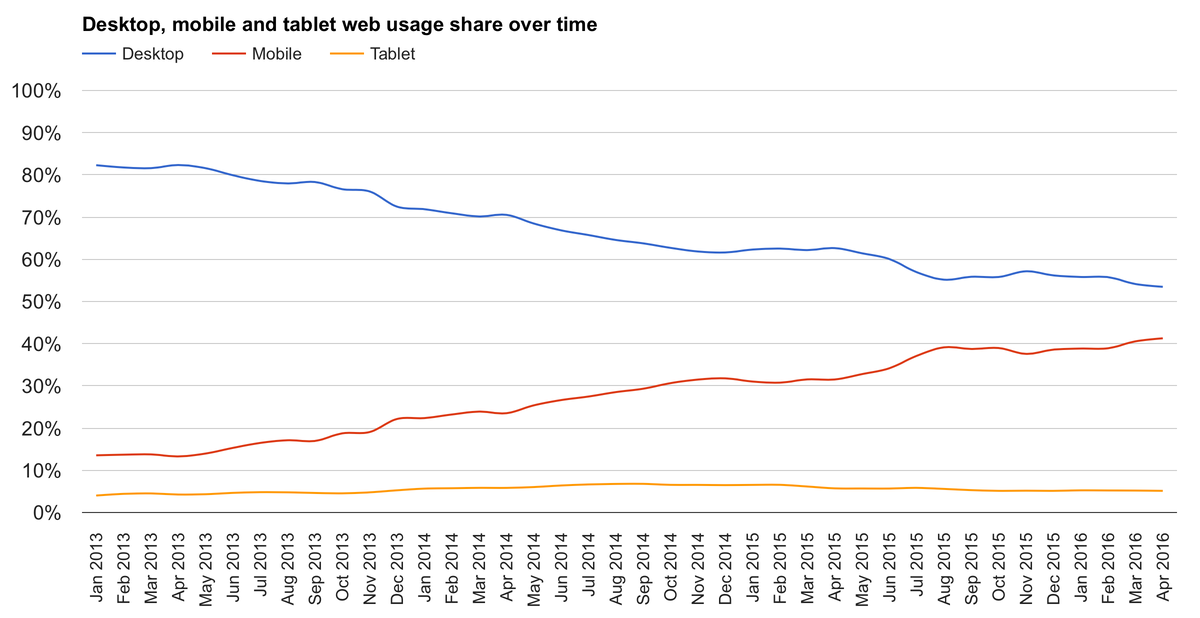 This is of course an average and mobile web usage share will vary between different markets, but it's always a significant portion, way too big to be ignored. For example:
United States: 28%
Canada: 24%
Brazil: 26%
Argentina: 34%
United Kingdom: 30%
The Netherlands: 29%
Ireland: 35%
Germany: 24%
Spain: 35%
Italy: 25%
Switzerland: 22%
Sweden: 29%
Finland: 38%
France: 20%
Poland: 52%
Turkey: 50%
Israel: 30%
South Africa: 73%
India: 71%
China: 51%
Indonesia: 73%
Australia: 28%
(Interested in a country not listed here? You can look up individual countries here.)
So here is a conundrum for the hosting industry
If you have any experience of the web hosting industry, you'll know that hosting control panels are not exactly famous for being on the cutting edge in terms of responsive design. They are either completely broken on mobile, painful to use, or offer very reduced functionality.
Time to change this, don't you think?
But let's first address something you may either be thinking yourself, or have heard others say.
The counterargument
If you talk to people in the hosting industry you'll hear sometimes that hosting customers don't access the control panel a lot from mobile. It's more "set up and forget" and doesn't need a lot of day-to-day interaction, so a mobile-friendly hosting control panel isn't important.
It's a fair point for a lot of hosting products, but as a blanket statement it reeks of flawed logic. Is this cause or effect? We're absolutely convinced that if you make the mobile experience easy and pleasant, usage will go up, and customer satisfaction with it.
You want your customers to interact with your hosting service. Why not remove as many obstacles to that as possible?
Lead by example
There's a saying, "be the change you want to see in the world." It means, as you know, to lead by example. Words are cheap. Actions are what really matter.
So when we recently updated Atomia's hosting control panels, taking full advantage of modern web standards and responsive design was a high priority. The result arrived with Atomia 16.3 this March. This latest release of our hosting and billing software includes a completely responsive hosting control panel that works beautifully on any device size.

Fully responsive and touch friendly. Hosting on the go, check! 🙂
This was the first of two major steps on our roadmap for 2016. We still have some additional work left to fully achieve the transition to responsive, device-independent design since our internal admin panel (for your admins and support staff) has not yet been moved over to use our new GUI framework.
The important thing here is that all customer-facing parts of Atomia's control panels are now responsive, and we are extremely happy about this. The response (pardon the pun) from our customers (hosting companies, ISPs and telcos) so far has been great.
What's in these control panels? Learn more here.
Regardless if you're using a third-party control panel software or have built your own, it's time to take a serious look at how well it works on mobile. Empower your end users to work on the go.