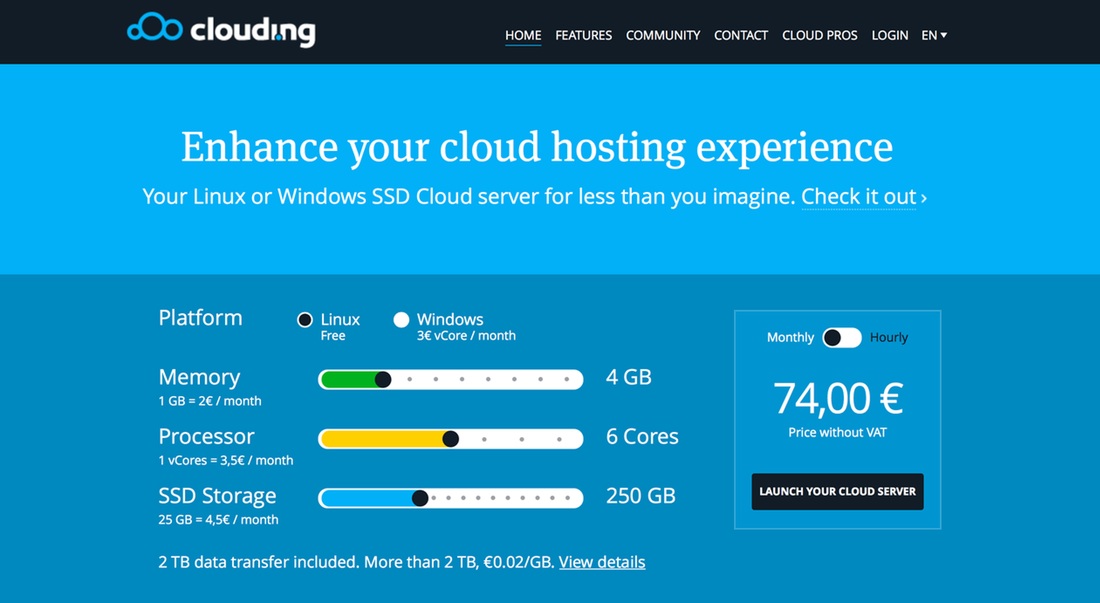 New customer launch: Clouding
Last week, Clouding launched their exciting new cloud hosting service based on Atomia. We couldn't be prouder of how great it turned out. Congratulations, Clouding!
Based in Barcelona, Spain, the experienced team behind Clouding — veterans of Silicon Hosting, a hosting company that's been around for over 10 years — wanted to launch a modern, cutting-edge cloud hosting service and chose our software to help them achieve this. It's been a joy to work with them and we think you will love the end result.
Go ahead, check out the Clouding website and their excellent, user-friendly cloud service. We think it's a fantastic example of what you can accomplish with Atomia, OpenStack, and a team of talented people.