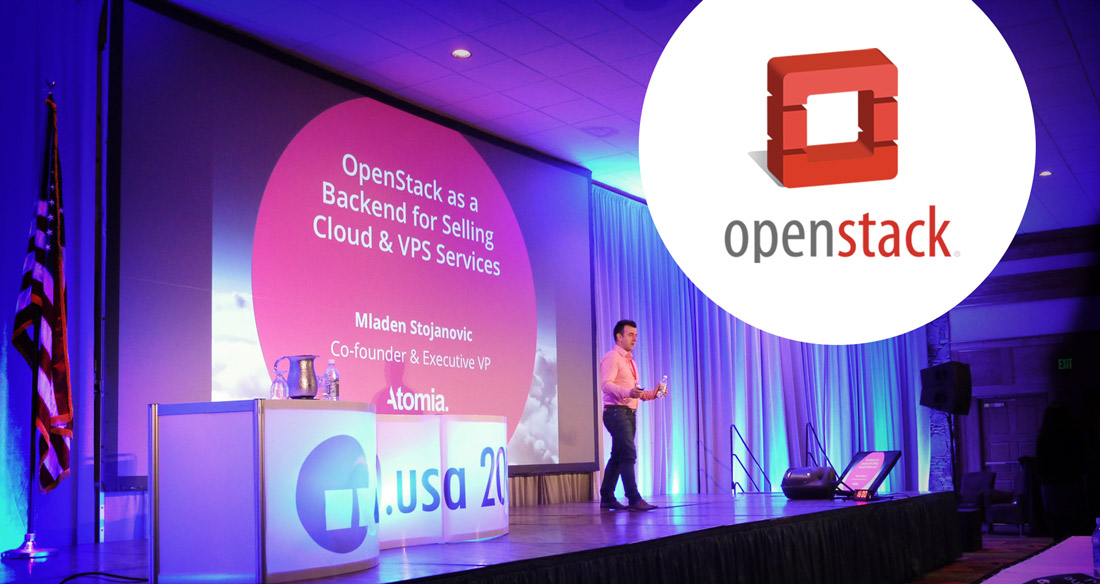 Video and slides: OpenStack as a backend for selling cloud and VPS services
We here at Atomia are really into OpenStack, a powerful open source software stack for creating private and public clouds. Our product builds on top of OpenStack, adding a flexible billing system and user management features, as well as the ability to combine cloud services with more traditional shared hosting services.
Atomia co-founder Mladen Stojanovic is a hosting industry veteran and a huge fan of OpenStack. He recently held a well-received talk at World Hosting Days, a popular conference for the web hosting industry. The subject? OpenStack, of course!
More specifically, Mladen explained how the hosting industry can benefit from OpenStack, and why more companies should adopt it. The friendly folks at WHD recently made a video of his talk available online (thanks, guys!).
Unfortunately you can't really see the slides in this video, so we recommend you get the PDF with the presentation and follow along that way: Slides for Mladen's talk about OpenStack.
If you have any questions, please don't hesitate to get in touch!