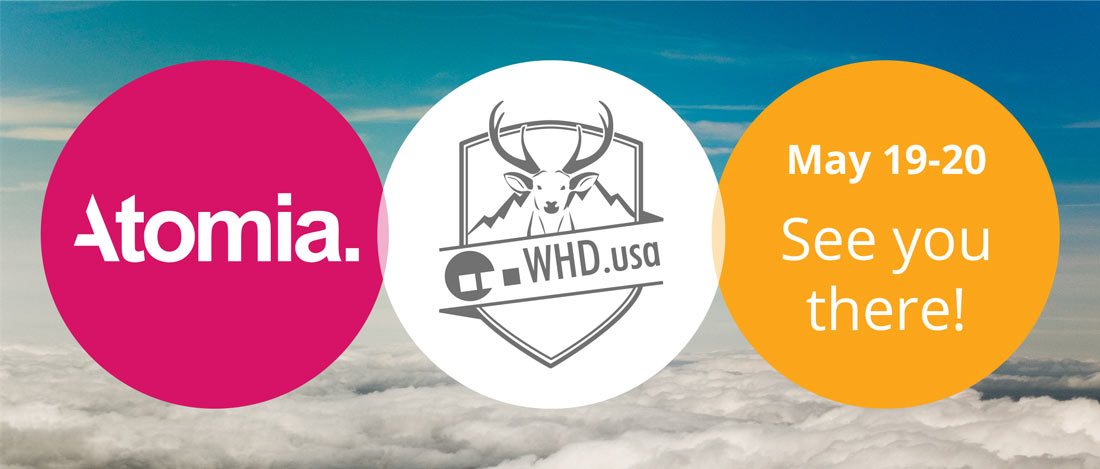 Meet the Atomia team at WHD.usa
May 19–20 it's time for WHD.usa! This is the first time WorldHostingDays has organized a hosting industry event in the United States, and we are excited to be there as sponsors from day one. If you're attending, don't hesitate to drop by our booth for a chat. We'd love to meet you.
Five people from Atomia will be there. We're a friendly bunch, so if you see us around, say hello!

Keynote: OpenStack as a backend for selling Cloud and VPS services
At 09:10 AM, Tuesday May 19, Atomia co-founder Mladen Stojanovic will kick off the keynotes at the WHD main.FORUM with a talk about how hosting companies can benefit from using OpenStack as a backend. We use OpenStack extensively here at Atomia, so we have some interesting insights to share with you.

Where is the Atomia booth?
Tuesday and Wednesday, May 19–20, you can visit us at booth #34 (see map below) in the WHD exhibition hall. Have a chat and relax, pick up some schwag, get a demo of our cloud hosting software. 😉
To set up a meeting with us beforehand, please email [email protected] and we will get right back to you.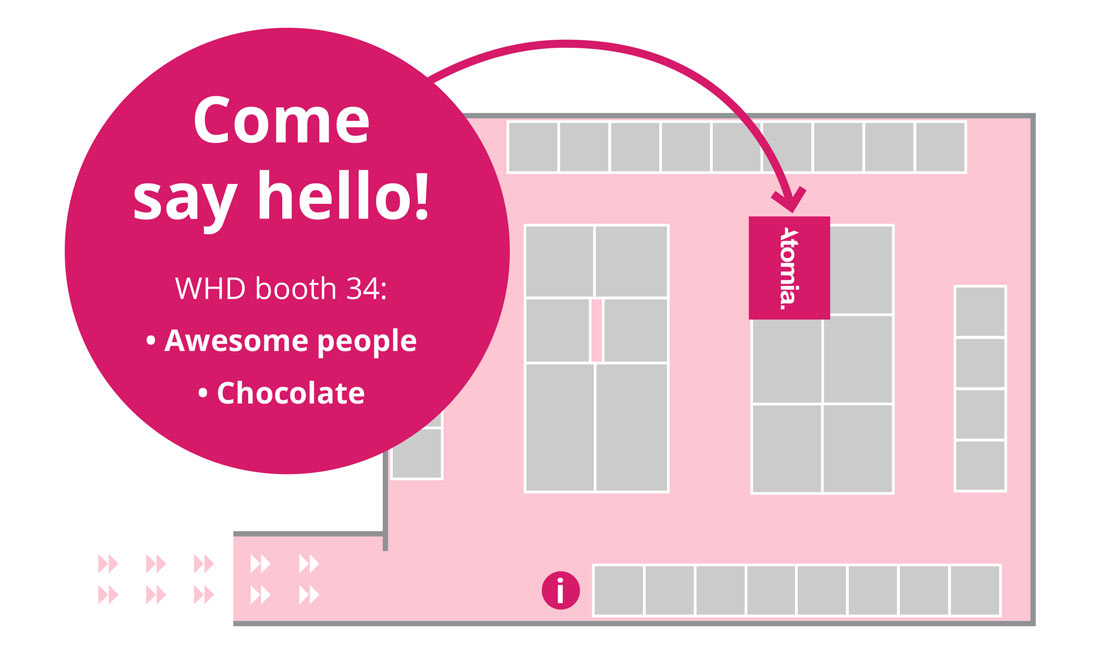 Thank you for reading. Hope we'll see you there!