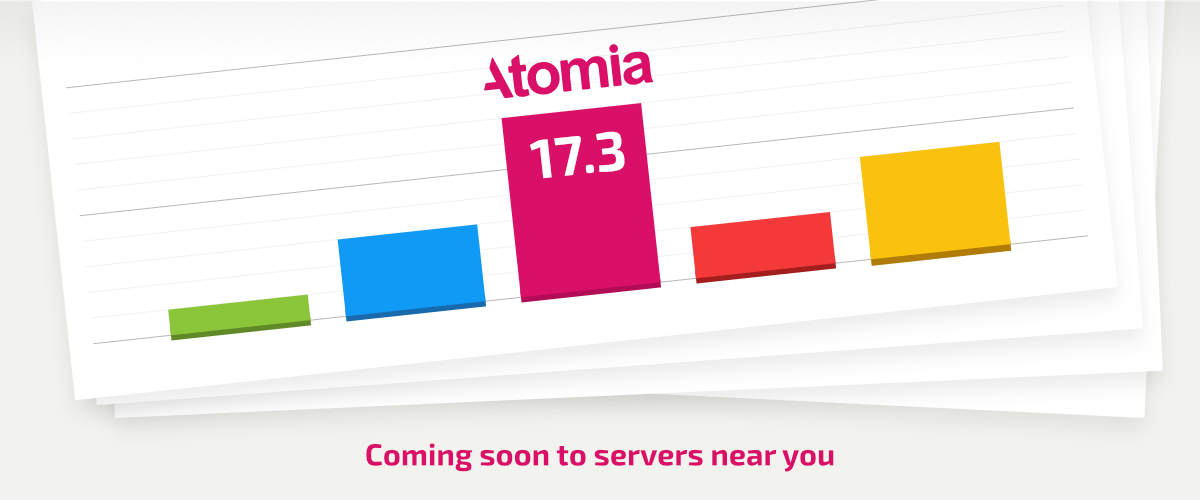 Coming soon: Hosting software by Atomia, version 17.3
We're only a few weeks away from the launch of Atomia 17.3, the first major release of our web hosting software suite in 2017. The release is scheduled to go live mid March and is currently being beta tested.
So what's new in Atomia 17.3? As usual it's a significant step forward across the board, but we can reveal that our main focus this time has been to give some extra love to admins.
Love to admins? Come again? What we mean by this is that we're making the Atomia platform even easier to manage, and we're introducing a powerful set of new reporting features that should be extremely useful to hosting providers. That last thing is important. We've actually built a whole new reporting engine that will form the basis for a lot of cool features moving forward, not just in this version.
There's a lot more to tell, but we're saving that for later. This was just a little heads up that something good is coming your way. Watch this space. 😉
Get a personal demo
If you're attending WHD.global in March, you're in luck. We'll be there and it would be a pleasure to give you a personal demo of the new version. You can book us here.
If you're not attending WHD.global, that's ok too. Just let us know and we'll set up a meeting. You can always get in touch with us by emailing [email protected].