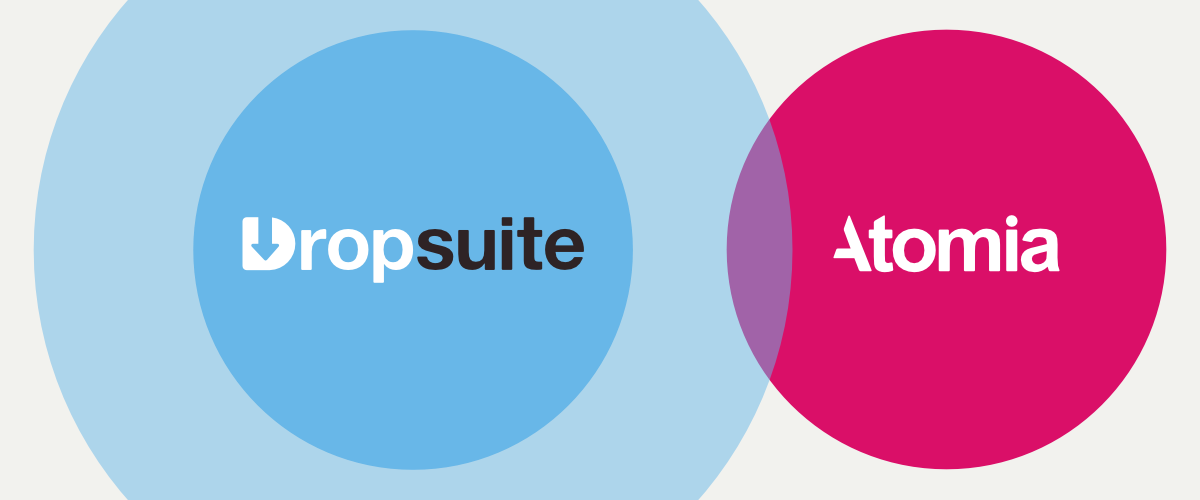 With Dropsuite, Atomia-based hosting providers can now sell backup services
Dropsuite is one of our most recent partners and have brought a great value-add service to our customers. If you're a shared hosting provider powered by Atomia's hosting software, you can now easily resell Dropsuite's backup solution to your end users.
Dropsuite's backup-as-a-service for websites, also known as Dropmysite, has been seamlessly integrated with Atomia's control panel. A hosting company's end users can activate site backups with a simple click, so it works like an add-on service.
This is a useful and powerful upsell option that can increase the average revenue per user for a hosting company, so it's clearly a win-win solution.
Learn more
For the full announcement, please read the press release issued by Dropsuite:
And some external press coverage:
If you have any media-related questions, please don't hesitate to reach out to [email protected]