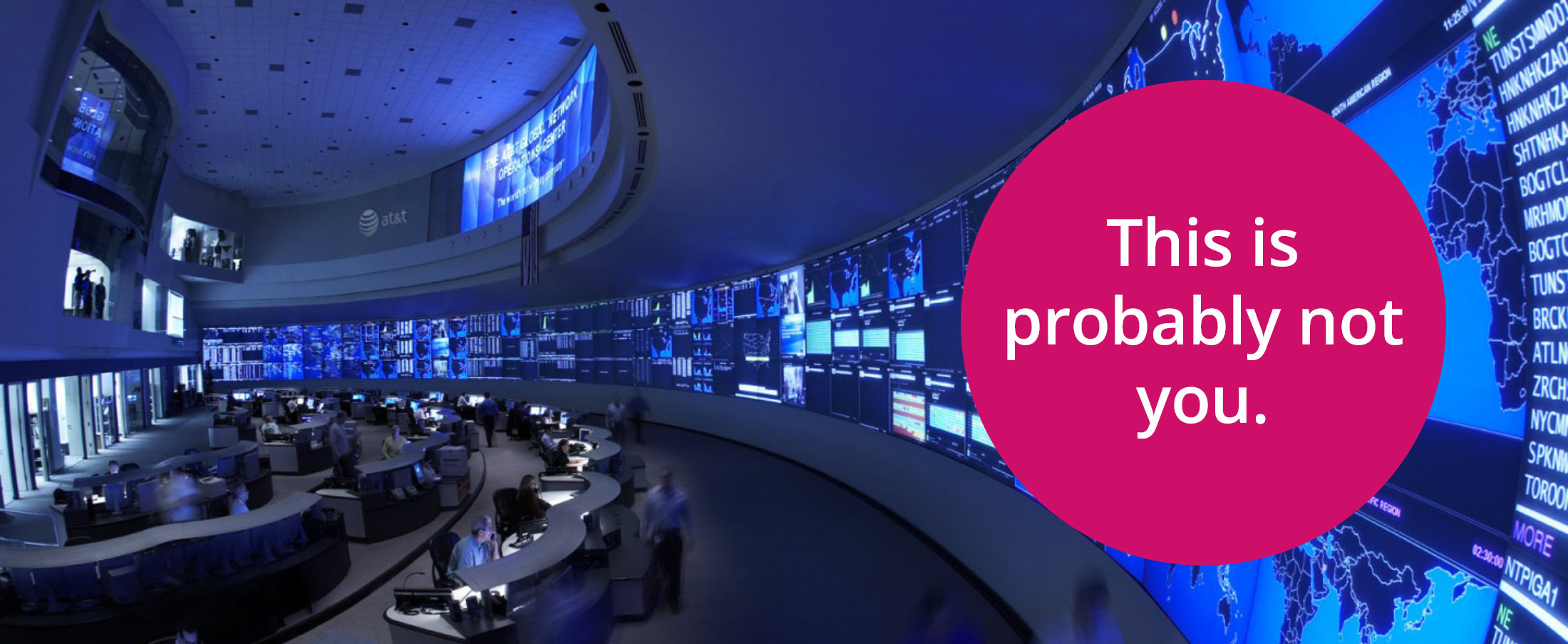 How to run a global VPS hosting company with minimal resources
The web hosting industry is thriving. Server infrastructure is better and more affordable than ever before and the market keeps growing. This also means there is a lot of competition out there, so if you're running a hosting business you'll want to maximize your chances of long-term success. One way is to aim for a global audience, and another is to minimize the resources you need for day-to-day operations.
With the Web, reaching a global audience is easy, and with English having become more or less the lingua franca of large parts the Internet, you can even get away with not having to localize your service and support (at least in the beginning). It's not even very hard to provide global server infrastructure, as you will see.
Three key points will make it possible for you to run a scalable, global hosting business with minimal resources in terms of hardware and staff. We're discussing VPS hosting in this article, but the advice applies to other types of hosting services as well.
1. Take an infrastructure shortcut
Let's face it, setting out to compete with IaaS giants like Amazon Web Services and Microsoft Azure will most likely be a losing game. A more sane goal is to offer a simpler service such as VPS hosting, which is a totally viable business.
Thanks to the abundance of public cloud providers with global infrastructure, like the ones we just mentioned, you can take some initial shortcuts. You can hitch a ride on their infrastructure. You know, that fancy term that gets thrown around a lot: hybrid cloud.
Piggybacking on public cloud infrastructure is a fast way to bootstrap your own global presence. In theory, all you would need is a few central servers to host your customer-facing hosting software and handle provisioning, the rest would be dynamically created as needed by your customers on a public cloud of your choosing.
Essentially what this means is that behind the scenes, the virtual machines that your customers create in your interface are created on for example Azure or some other public cloud.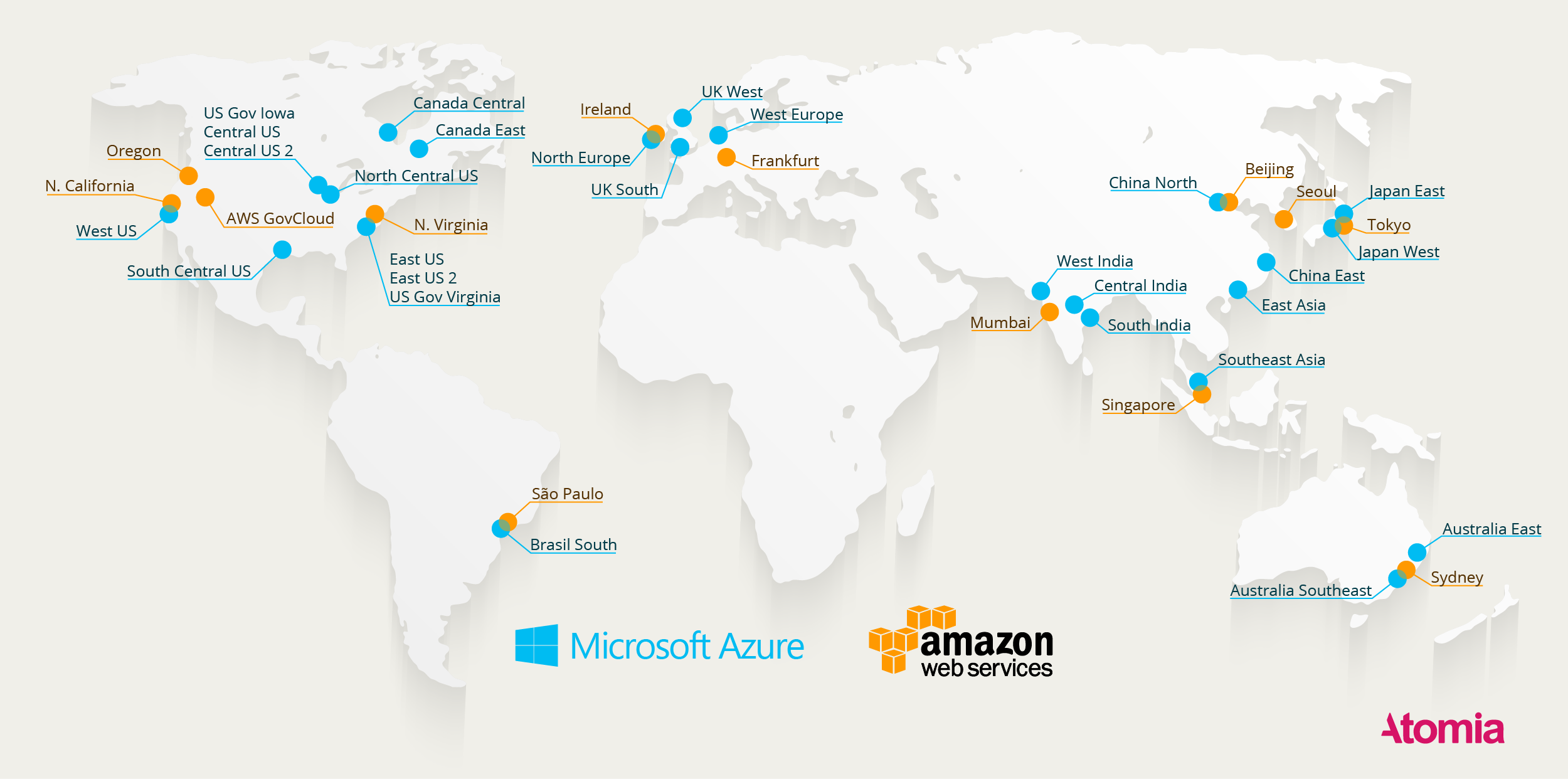 Hybrid cloud hosting is available in some ready-to-go hosting software such as Atomia (yes, that's us), but there are other options out there as well, for example OnApp or Odin. You could even roll your own using a combination of various open source alternatives.
Not using your own physical servers will cut into your profit margins for each sold VPS, but on the other hand, your upfront investment is much smaller. You only use resources that your customers are paying for.
We're not saying that this is absolutely what you should do, but it's an option that is worth seriously considering. If nothing else, it can be a powerful complement to VPS hosting on your own cloud in your own data center.
2. Automate like crazy
If you want to be able to scale your business, you should avoid manual work like the plague. Anything that takes manpower and needs to be done repeatedly, automate it if at all possible.
Any hosting system worth its salt should automate at least the following:
Sign-up and user creation
Invoicing and payment handling
Provisioning of resources (servers, services)
Communication with users (automated emails, billing notices, password resets, etc.)
Automating day-to-day tasks leaves you with more time to focus on actually running your business, marketing, and support.
And when you can't automate…
3. Customer self service
When automation isn't possible, ideally let your customers help themselves. It's a win-win situation. Your customers won't have to wait for your help, and you get fewer support requests. Done right, this will boost customer satisfaction.
You can draw parallels with SaaS here. This is how people expect things to work on the Internet.
For hosting, this means providing your end users with a good control panel where it's easy to manage their services. You should also include self-service billing so they can view their invoices, handle payments, order additional services, etc. (Our philosophy is to not split these things up. Everything in one place!)

Note that customer self service doesn't mean NO customer service. Quite the opposite: it means you have more time to give quality support when your customers actually do need your help.
Final words
It's pretty amazing that nowadays you can rather easily set up a VPS hosting business that from your customers' perspective has servers all over the world. A global presence from day one. Imagine the effort and cost that would have involved just a few years ago.
Running a hosting business—like any business—takes a lot of work, but you can remove many of the hurdles, helping you run a lean and mean operation. In a competitive market, overhead and inefficiencies are some of your most deadly enemies.
Image credit: Top image (the NOC) courtesy of AT&T.