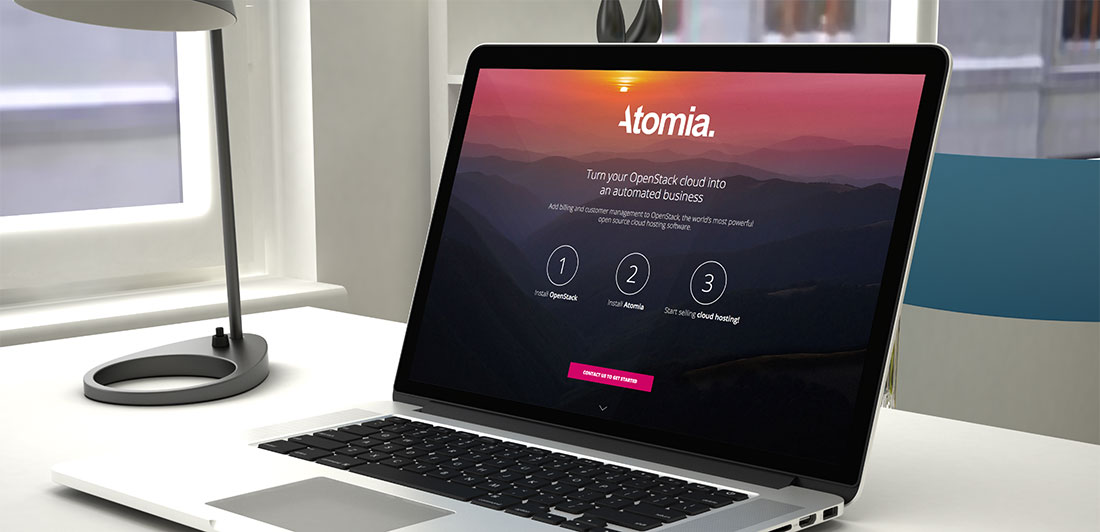 Why we chose .cloud
A couple of months ago, we launched Atomia.cloud, a site dedicated completely to Atomia's cloud hosting software and our integration with OpenStack, a popular open source software for creating public and private clouds. We still have Atomia.com as the main site for our whole suite of hosting software, but it's been interesting to see what a focused effort on one specific part of Atomia could accomplish.
For us, having a .cloud domain just made sense. We provide cloud hosting software, so why not have Atomia.cloud as a dedicated portal where we can direct potential customers interested in this aspect of Atomia? Joining the .cloud pioneer program to get early access this past fall was a no-brainer.
A clear focus on the cloud
With Atomia.cloud, the domain name itself tells the story; it's all about the cloud.
Atomia is quite a large software product with several modules for areas like domain name management, shared hosting, cloud hosting, a full billing system, and so on. We pride ourselves on delivering a complete software solution for running a hosting business. While this is great in many ways for our customers, it also means that there are a ton of features that fight for room on our regular website, so there are marketing challenges.
Now all of a sudden we had a luxury we weren't used to. With Atomia.cloud we could focus on a high-value subset of Atomia's hosting software and present it without distractions.
Since we have spent a significant amount of time and resources on making Atomia's cloud software a great option for cloud hosting providers, including extremely strong OpenStack integration (for billing, customer management, provisioning and hosting), this has proven to be a very good move for us.
Case in point: We are now getting a good amount of our leads directly from the Atomia.cloud website. It's clear that visitors are responding very well to it.
Why you may want to look into .cloud
It's easy to be dismissive of some of the new top-level domains that have shown up in the past couple of years. And let's face it, some of them are rather strange. However, we dare say that .cloud is an exception. With today's growing focus on cloud-based solutions, it's a great fit for a lot of businesses that are offering services on the internet.
For us, Atomia.cloud has helped us highlight this important side of our product. You need to match it with a good website, of course, but your story has a little bit of a head start with a .cloud domain.
As of this writing, .cloud has entered its sunrise period and will soon be publicly available.