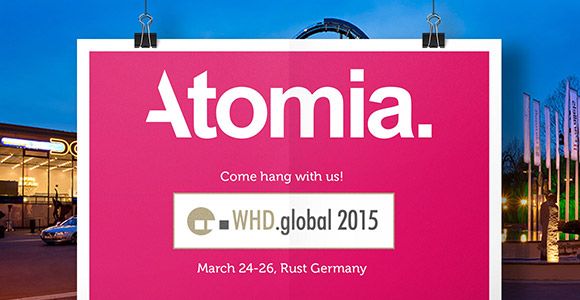 Join us at WorldHostingDays in March
WHD.global is the world's premier hosting industry event, so of course Atomia will attend. We'll have a nice, big booth, so come hang out with us. To make it even more of a no-brainer to attend, we have a code you can use to get free WHD.global tickets.
The free tickets cover all conference sessions, the trade show, catering and the various networking events. You save €349 per ticket, so use the code! 🙂
To attend for free, go to WHD's signup page and use this registration code: LXT3B8S
You might want to sign up as soon as you can, as the nearby hotels are bound to fill up quickly (last year there were over 6,000 attendees). WHD.global is a great place to meet your peers, do business, and have a lot of fun.
Want to set up a meeting with us beforehand? Please don't hesitate to email [email protected]. We'd love to meet you.