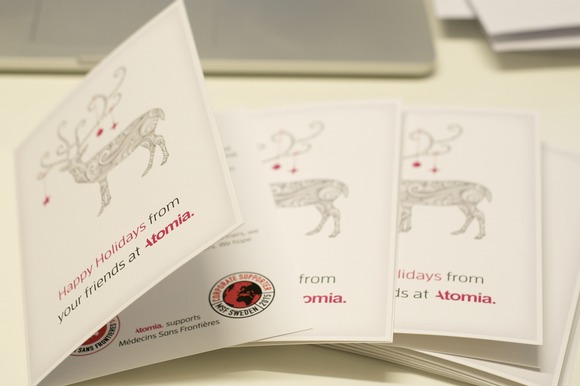 Donations as Holiday Gifts
We sent out our holiday greeting cards to customers and partners yesterday. It's always fun to also give away some cool gifts, but we decided this year to instead make a good-sized donation to Doctors Without Borders (a.k.a. Médecins Sans Frontières, MSF). We are in awe of their selfless, humanitarian efforts. They make a real difference in the world and we are more than happy to support them.
We would like to encourage other companies to do the same. Pick your charity of choice and lend them a hand by making a donation. They can always use your help.
This has been the best year in our company's history and we're in a great place, but a lot of people in our world are clearly less fortunate (just turn on the News). This is supposed to be the charitable season, so it's the perfect time to give back.
Oh, and before we forget: Happy Holidays, Merry Christmas, Happy Hanukkah, Kwanzaa, or any other holiday that applies around this time of year. 🙂
And specifically, all of us here at Atomia would like to say: Srećan Božić, God Jul och Gott Nytt År!