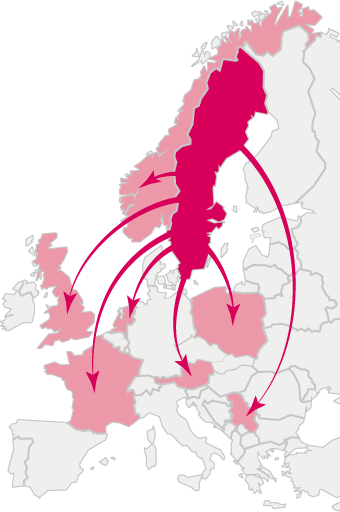 Its been a long time coming…
But now it´s here!
We are of course talking about our new version that is available on the 27th of this month. This version has been in the making since october and now we would like to tell you why it is so important to us.
The the past two years Atomia has grown a lot. We have gained customers all over Europe and we have become the dominating automation and billing system in Scandinavia. While this has been fantastic it also drives change in an organization. With this in mind we initiated discussions about how to manage our product as we move in to a new era. These discussions led to 3 main decisions:
We will update the product team with a new manager (actually we decided on of one of the original employees, but the position is new)
A completely new release management process would be put in place (no need to worry, we did not invent a square wheel, we used one that has proven it could roll)
The first releases under the new process should focus more on details, clean up and improvement rather than new features
We will now dive a bit deeper into the results of each decision.
Number 1


Allow us to introduce Jimmy Bergman, the new chief of product development. Jimmy has been with us almost from the start and has been working in hosting since forever. As a developer in our product team he has been instrumental in achieving the product we have today. Since becoming chief in October he has been chanting quality, stability and performance repeatedly. Sweet music to our ears!
Congratulations to the new position Jimmy!
Number 2
For the past couple of years we have been working with continuous integration as the methodology behind our version management. While this is not a bad method we have realised that it is not suitable for our business and our customers. We have now chosen to go back to a more traditional release cycle, with a long term support strategy for each release. By talking to our customers we have learned that it is important to them that our release cycles should not be to aggressive and that they prefer stability over a constant stream of new features. Furthermore rapid deployment of releases that contain minor and major error corrections are very important, may sound obvious but certainly deserves mentioning. Now without further ado, here is an illustration of the new release process: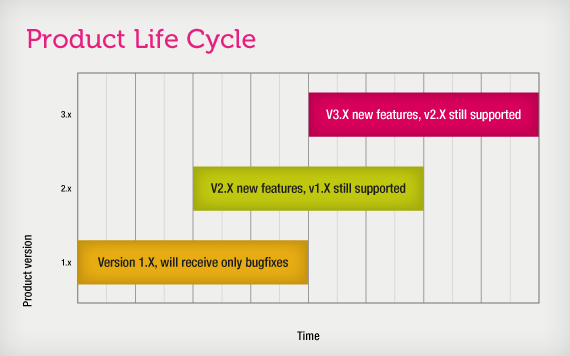 Number 3
Finally we arrive at the version. As stated above we have made the decision to spend a considerable amount of time and resources on consolidating our software after the recent years rapid development. Our new chief of product development will devote his time and a blog post to tell you more about this on the release date. Before that we would like to share some of the main areas in the new release.
Overhaul of the Atomia workflows, this will make it easier and smoother to configure the way you automatically manage your customer accounts.
A great number of bug-fixes, seriously we cant list them all, you will have to look in the release notes.
Overhaul of automated tasks and processes in Atomia billing, our customers send a immense amount of invoices and we have made that functionality better.
Now that we have scratched the surface we hope that you will stay tuned for Jimmys blog post next week. Don´t hesitate to contact us if you want some more information.
Happy automating!
The Atomia team