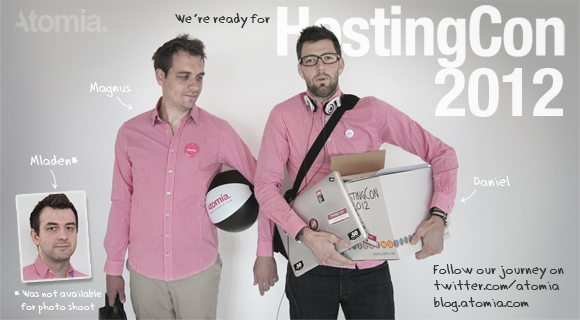 We are ready!
HostingCon 2012 is just around the corner and we are ready to go!
Follow our journey on twitter http://twitter.com/atomia or our blog http://blog.atomia.com. If you are attending this year's event, make sure to come to booth #632 and say hi. As always, our crew will be easily spotted – wearing pink shirts.
We are really looking forward to meet with the hosting industry!
What gadgets to pack?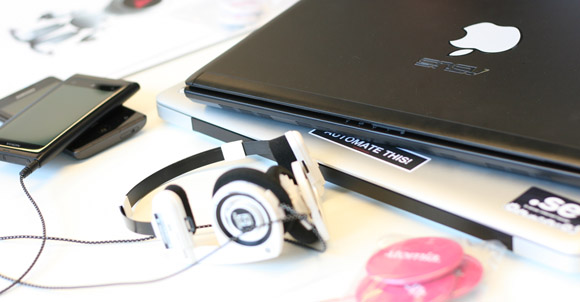 At Atomia we're all geeks and love gadgets! Therefor we will probably bring a few more than we actually need. This is what you'll find in Daniel's luggage:
1 iPad for browsing Reddit and watching movies
2 Smartphones, one for business and one for pleasure – hello Spotify!
1 Asus laptop for actual work
1 MacBook Pro for presentations and demonstrations
1 Canon SLDR for taking awesome photos to our blog
We just hope that the airline security won't mind.