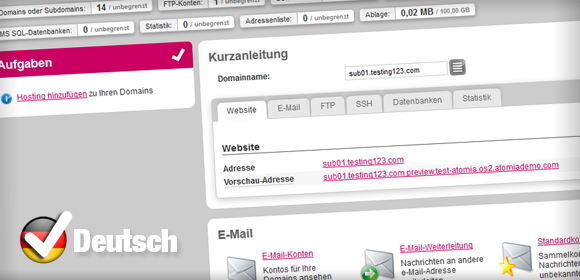 Das Controlpanel
We are happy to announce that Atomia Hosting Control Panel now is available in German, and it is just the first of many new translations that will become available this year.
The officially supported languages are now:
Next in line are Dutch, Norwegian and Danish.
Atomia Hosting Control Panel is easy to translate and our clients have added their own translations for countries in South America and Europe. With Atomia you can have multiple languages and currencies and target several markets with just one single installation.