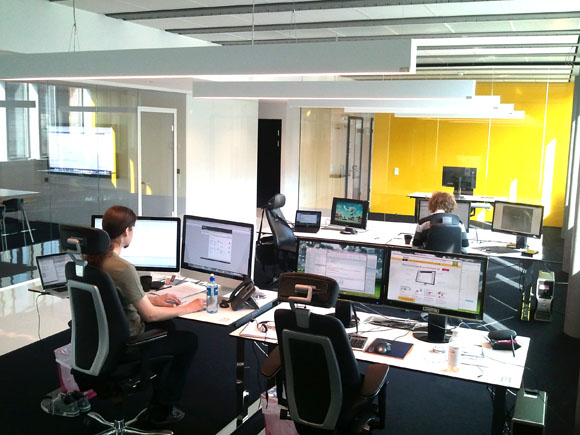 New Office in Sweden
Our Swedish team have relocated to a new shiny office at Kopparbergsvägen 8 in central Västerås. The new location doesn't only offer a bigger variety of lunch restaurants, it also makes traveling much more convenient for those who travel by bus or train. But, most importantly, the new office gives us room to grow the number of employees.
We have also moved our entire infrastructure to QuickNet's data center, just a few minutes walking distance from the new office.

Light colors and a bright atmosphere makes the new office a pleasant work place! Having great colleagues helps as well.

New signs were put up this week.

Pink ones, of course!

The Melker House hosts many interesting companies, like our sister company Pingdom, for example.

The mandatory birds-eye view 😉
The new address is:
Kopparbergsvägen 8, 722 13 Västers, SWEDEN